Future Development
near Green Valley Ranch
Brightwater Senior Living Is
Coming to Henderson, Nevada
Carnegie Heights at Henderson is bringing elegant, energetic independent living for seniors to sunny Henderson, Nevada. This stunning pet-friendly community is underway and blossoming into a premier destination for active seniors ready to embrace maintenance-free living.
Convenient to the year-round pleasures of our neighborhood, Carnegie Heights at Henderson promises gorgeous grounds, stylish décor, and a rich community of activities and amenities to enhance your every day.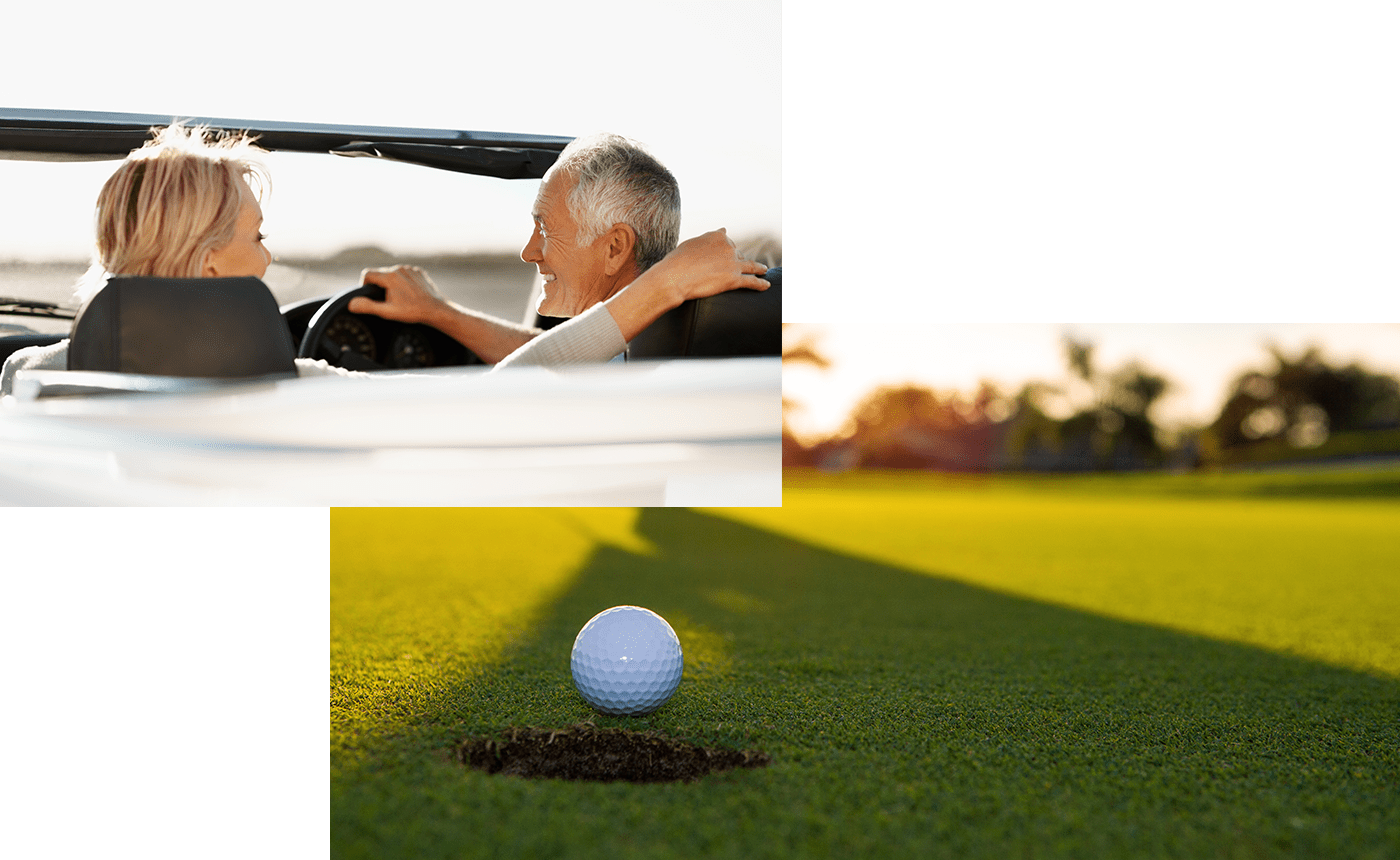 Community Highlights
Lovely Courtyard & Landscape
Sparkling Pool
Onsite Restaurant
Gastropub & Bistro
Movie Theater
Full-Service Beauty Salon
Barber Shop
Yoga & Fitness Studio
Dog Park
Resident Storage
Hobby Activity Center
In the Heart of Henderson
This future development enjoys a spectacular location near the shopping, live music, and events of Green Valley Ranch. It's close to half a dozen breathtaking golf courses and benefits from the public art, culture, and joyful spirit of the City of Henderson.
Live Each Day Your Way
Living your way means having the time to devote to your passions, whether you are pursuing a hobby, learning something new, or volunteering to help others. At Carnegie Heights at Henderson, a future development in Henderson, NV, you'll say goodbye to the burdens of home maintenance and household chores and say hello to all the possibilities that await your energy and attention.
Your Time, Your Choice
Take a fitness class, enjoy an outing with friends, or simply experience the tranquility of a stroll in the courtyard. Carnegie Heights at Henderson will provide a fresh landscape for your independent lifestyle.
There's a beautiful picture of senior living developing on Carnegie Street in Henderson, Nevada. Contact Brightwater Senior Living to learn more.