About Us
The Brightwater team, including our office members and on-site staff, are talented and unique individuals who share some common core attributes, namely, warmth, compassion, and an instinctual drive to assist and improve our community. We strive together to plan, build, and maintain aesthetically rich and stimulating environments that encourage and facilitate optimum wellbeing for our senior residents.
Pay us a visit. We are eager to introduce you to our vibrant and creative community at Brightwater Senior Living of Highland, CA.
Message from the President
WHAT MAKES A GREAT SENIOR COMMUNITY
On behalf of all of us at Brightwater Senior Living, thank you for choosing to be a part of our communities and welcome home.

Since 1996, it has been a privilege to be intimately involved in the design, development, and operations of senior living communities. From these years of travel and time spent in our senior living communities, arriving at the front doors has always made me feel like I am coming home. I find a good deal of enjoyment in being drawn into great conversations with residents which include some of their best stories from rich and adventurous lives.

As Brightwater Senior Living continues the legacy in providing beautifully designed and meticulously managed communities which include the highest quality in health support services, the most rewarding part of the journey will continue to be the friendships with both staff and residents that have been created along the way. And from these friendships creative ideas have been shared providing the inspiration for today's Brightwater Senior Living brand.

I am thrilled with the welcoming interior design of the Brightwater communities where catching up with friends and family has never been easier or more inviting with warm tones, well-appointed seating, and comfortable gathering spaces incorporated throughout the community. And then there's the food. I think it's true that good food and good company make for a great life. Our community management teams work hand in hand with our community Executive Chefs in planning and creating healthy and tasty cuisine. Brightwater takes pride in preparing delicious meals from scratch daily, and I look forward to dining with residents and guests every chance I get.

I find that I also enjoy working beside our community staff. Over the years I have found a tremendous respect and admiration for the jobs they do in our communities. In my office, I have photos of many of these staff members who very much love their jobs and the residents they serve. My photos remind me of the positive impacts these efforts have on our residents and their families. I am always looking for another hero to add to my treasured collection of memories.

I am honored to have the opportunity and privilege of working and spending time in our senior living communities. It has been one of God's greatest blessings to me. Thank you again for choosing to live, play, and share with us in a place to call home. I look forward to visiting with you on my next visit to your Brightwater Senior Living community.
Warm Regards,
Quintin King
President
Brightwater Senior Living
Jennifer Lee, NHA – EXECUTIVE DIRECTOR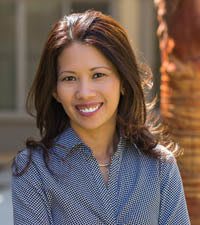 Jennifer Lee was born and raised in the Philippines, received a Bachelors of Science in Business Administration with a concentration in Management from Adamson University. She started her career in healthcare in 1999 in a Skilled Nursing facility. Throughout those years, Jennifer worked in different areas culminating as California state licensed Nursing Home Administrator of both small and large facilities.
Additionally, Jennifer has worked as a consultant for a transitional care unit in an acute care setting bringing in her expertise in State, Federal, and local regulatory compliance. She has prided herself on positive Department of Public Health Services survey outcomes. These results transferred directly to excellent patient care and satisfaction.
As a Nursing Home Administrator, she managed facilities that catered to residents with different levels of care. Jennifer recognized the importance of being knowledgeable of elderly diseases, wound management, and prevention. She has a strong understanding of the needs of the elderly, to include those with problem behaviors and nutritional requirements. Jennifer firmly believes in getting to know the residents with the help of their families. This allows the team to be able to customize a senior living lifestyle, assisted living services, and memory care program that reflects the needs and interests of each resident.
Jennifer's passion in enriching the lives and care for seniors had extended to her team members by promoting teamwork and positive work environment. It is imperative to foster a team environment in order to achieve the common goal of enriching the lives and care of our seniors. Jennifer steadfastly believes residents and their families come first and treating each one with love, kindness, respect and most of all dignity.
Julieanna Taylor – ASSISTANT DIRECTOR
Julieanna Taylor likes to be called Julie. She is a City of Highland local, attended Cal State University of San Bernardino and received a Bachelors of Science with emphasis on Healthcare Management. While in school, she worked as a caregiver for elderly. Her experience as a caregiver inspired her to pursue a promising career in healthcare. Very early on, she realized the importance of compassion and became service oriented focusing on individual needs of residents and every staff. As an Assistant Director, Julie is fully committed to enriching resident's life and at the same time giving their families peace of mind for the safety and happiness of their loved ones.
Victor Duran – EXECUTIVE CHEF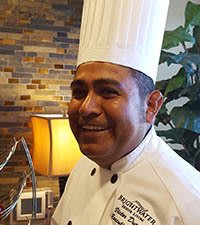 Mr. Victor Duran is a great addition to Brightwater Highland team. His excellence in the dining services never fails to make our residents happy, satisfied, and well nourished. Victor attended the Culinary Art Institute of San Bernardino as well as Culinary Institute of America in Hyde Park, New York. Prior to joining our Highland team, Victor was an Executive Chef for a large retirement company where he earned the company's "Touch of Excellence" award for 2 consecutive years. He also worked as a Regional Chef for 7 years in a senior retirement company, overseeing the entire food service operation of multiple buildings. Victor is popular to residents and his peers as a person who will go an extra mile to ensure the quality of his service and satisfaction of every resident and their families.
Tamara Perez, LVN – RESIDENT CARE MANAGER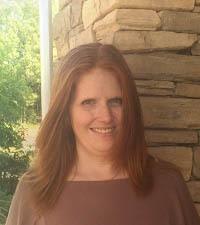 Mrs. Tamara Perez had been with Brightwater Highland since it opened its door to the first resident. She began her nursing career right after she graduated from Summit Career College in 2003. On that same year, she received her California state license as a Licensed Vocational Nurse and has worked in a variety of healthcare settings like acute hospitals, Skilled Nursing Facility, Residential Care Facility for the Elderly, home health, and hospice. As a nurse, her passion is to ensure that residents under her care are well taken care of and their individual needs are met. Tamara has a real love in working with seniors with the understanding that each resident had their own unique needs which helps her create an individualized plan of care. It is in her belief that all residents deserve dignity and respect in their twilight years.